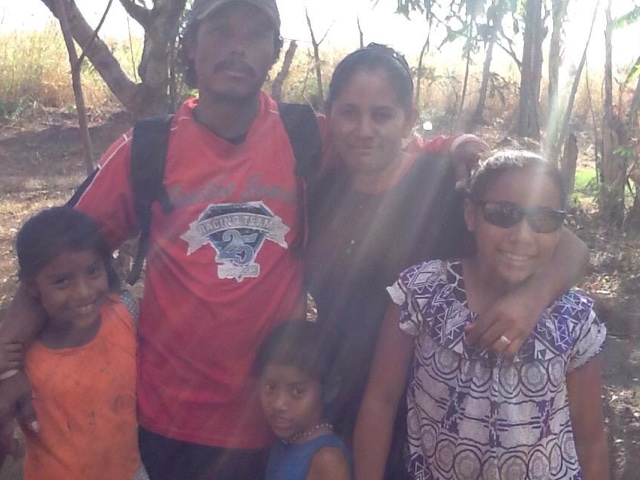 A Day in the Life of Rodolfo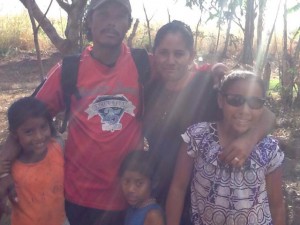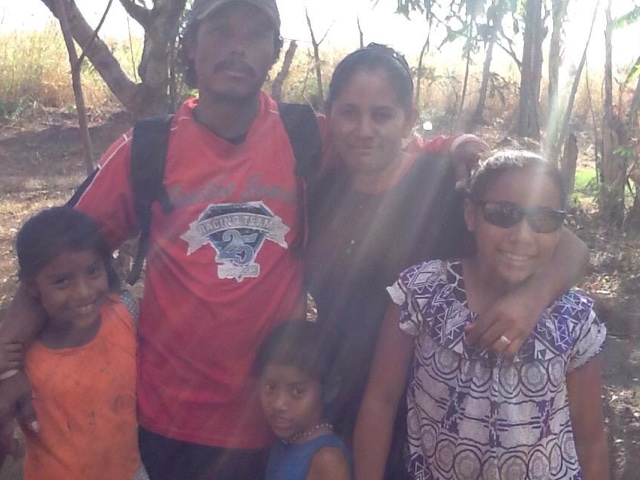 Relocating to Project Chacocente from the Managua dump in 2006, Rodolfo, Jazmina, and their six children have worked hard to survive. Although they came to the Project after the original families in 2003, the story of their arrival and struggle is worth telling.
Regardless of when they arrived at the Project, all of the families of Chacocente signed a contract in which they agreed to learn construction and to build homes for themselves and each other, to learn to read and write, to learn how to farm, to attend parenting classes, to send their children to school, and to live in Christian community. In January 2014, Project founder Cheryl Avery presented eight families, including Rodolfo and Jazmina, with the deeds to their home and land. The journey meant years of hard work, with both setbacks and joyful steps forward. Overcoming obstacles such as hunger, limited access to safe drinking water, substandard educational offerings at the public schools, illiteracy, inadequate funding and personality differences, the families persevered and are now proud of their accomplishments.
One of the dreams Rodolfo and Jazmina had was to get married. Despite referring to their common law spouses as "husband" or "wife", most Nicaraguans are not legally married. The reasons vary: the cost of obtaining the license, the need to provide a birth certificate when buying a marriage license, the cost of travel to the public buildings where licenses are bought, and, significantly, the cultural norm of common law marriages. Their dream became a reality in 2014 thanks to a very generous supporter, who not only provides financial support but also provides emotional support, and who has become a beloved friend of Rodolfo and Jazmina.
So what is life really like for Rodolfo now?
He and Jazmina now own their land and home, and their six children attend Chacocente Christian School where they are assured a healthy lunch and academic standards above those of Nicaraguan public schools. They have electricity in their home and thus far have been able to pay the electric bill in a timely manner, and they are blessed with extended family living nearby.
But living in the developing world is far more difficult than you or I can imagine. Rodolfo has never been one to complain or ask for a handout. He simply does whatever it takes to put food on the table for his family. Considering himself lucky to be employed, he currently works as a night watchman for a small company in Managua. His shift is from 5 PM to 5 AM seven days a week. After walking the 5 km from Chacocente to the main road, he would then take two buses to Managua. The commute to and from Managua used to take him about one and one-half hours each way.
Several weeks ago on a payday, Rodolfo was robbed while on the bus, and since then he has been riding a bicycle both to and from his job each day, seven days a week. The entire commute takes him about two hours each way. While we do not want to discuss his wages, we can tell you that his 84-hour work week (which does not include the 4-hour daily commute by bicycle) does not result in anything close to a fair salary, even by Nicaraguan standards. Rodolfo accepts his fate with grace and dignity. He says he is modeling a work ethic for his children and is making it possible for them to attend school and have a better life.
Rodolfo deserves our admiration and prayers. He is a very hard worker, a loving husband and father, and an important example for his children and his neighbor's children. Please pray for his safety as he travels the main roads between Masaya and Managua on bicycle and pray that those living in the Majority World will be treated with the dignity due to all God's children.